"Hello there
😍
This is Shar - I'm starting a nomadic journey around the United States starting in December. 🛫 I'll explore one state every month, get together with travelers to build the tribe together as we travel. 👫👫
Consider this an open invitation to join us: y
ou are welcome to stay with us
.
See my calendar
🤞if times and places work for you let me know.
Hope to travel with you."
- Shar Behzadian
About Shar

Born in Iran and baked in Silicon Valley, Shar Behzadian is a world citizen and an innovation evangelist. Shar is Co-Founder and CEO at

TravTribe

;

an innovative affiliate software for travel companies managed by AI.

TravTribe uses technology to scale citizen diplomacy by empowering travelers one handshake at a time.

​Shar is an

Entrepreneur in Residence at Peace Innovation Lab at Stanford, where she helped in creation of a startup incubator program.

Prior, she founded SF Design Lab at San Francisco State University while

completing her MBA studies

at San Francisco State University.
Mission

Vision

Philosophy
See the World Inside Out + Turn the World Inside Out = Scale Citizen Diplomacy
​
To provide opportunities for digital nomads to experience the world to the fullest.
Empower them to turn the world inside out by sharing travel experiences and spread global citizenship.
​To scale citizen diplomacy by empowering long-term travelers:
Connecting people of different cultures in a way that creates understanding and a sense of belonging for each one in the new culture - one individual, one community at a time.
Our perceived differences among racial and cultural boundaries create global conflict.
They give birth to intercultural biases, judgements and misunderstandings.
Lack of conversation between social groups increase such wrong perceptions.
Any solution that initiates a conversation on a person-to-person level ignites mutual understating.
An understanding that bonds communities one person at a time.
This bonding facilitates educational exchange and economical development opportunities among nations.
Today, technology provides multitude opportunities to create frequent person-to-person interactions.
Peer-to-peer services, sharing economy and market places are some of the markets that facilitate interactions.
Entrepreneurs have the ability to create business models engage and connect people of diverse backgrounds in innovative ways.
Technology provides a luxury to promote global understanding and positive engagements as a service.
Shar holds workshops to about building chatbots for social good.
Powered by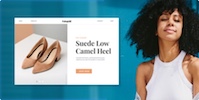 Create your own unique website with customizable templates.